St. Mary Admissions
Thank you for your interest in sending your child to St. Mary Interparochial School. In the Admissions section, you will find important information pertaining to our admissions process, tuition information, and ways to visit St. Mary Interparochial School.
If you have additional questions about the admission process, please contact admissions@saintmarys.us or call 215-923-7522.
Admissions Information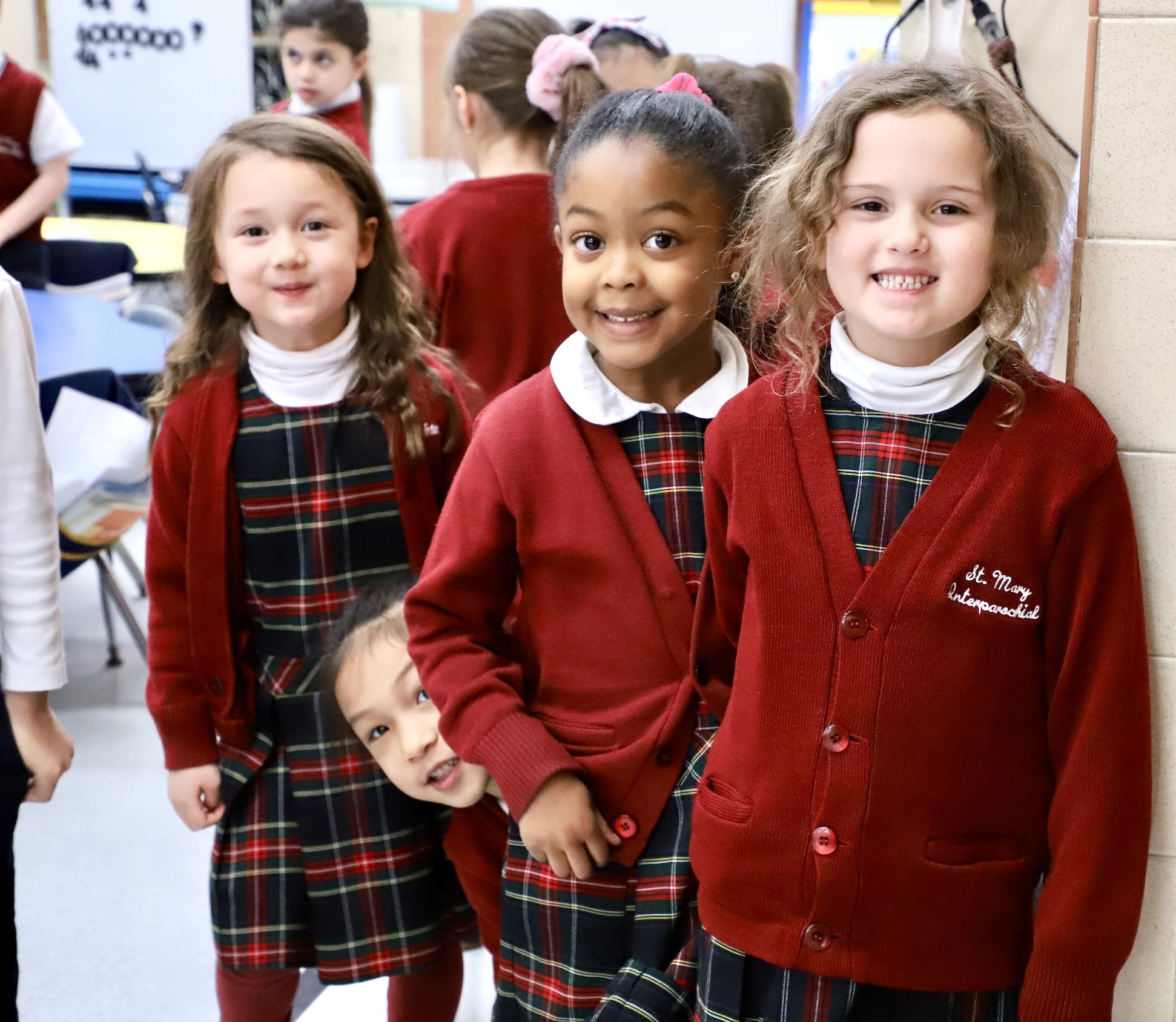 To manage expectations for enrollment, please note that each year we have a very limited number of seats and many applicants to consider.
NOTE: We are currently at capacity for all grades for the current School Year. Please email admissions@saintmarys.us for inquiries about openings.
The deadline to submit a Kindergarten Application for the 2023-2024 school year is October 3, 2022.
Please follow the prompts below to request information, apply online, track application status and more.
We appreciate your interest and hope to assist you in any way we can. If you have questions, please feel free to contact us at 215-923-7522 or admissions@saintmarys.us.
Kindergarten applicants must be 5 years old before September 1 of the year they enter Kindergarten. The Deadline for the 2023 Kindergarten Applications is October 3, 2022. No exceptions!
Upon completion of an application, the next step in the process is for your child to attend a "Kindergarten Readiness Session" (KRS) for prospective students and for parents to attend the Principal Meet and Greet.  Once you have submitted an application, you will receive more information regarding these sessions.
Kindergarten acceptances for the next school year will typically be finalized by January and families will be notified.
Applications for grades one through eight are accepted on a rolling basis and may be submitted anytime prior to the beginning of the desired school year.
In addition to the completed application, the following documents must also be please uploaded or submitted:
Current report card - year-end June
Previous report card
Most recent standardized test scores
Once the application and accompanying documentation are received, the Admissions Office will schedule:
A parent and child interview with the Principal
A student shadow day
Grade-appropriate placement test
A school tour, if requested
After all of the records have been reviewed, the Admissions Office will provide a decision to the prospective families in late Spring.
If you are interested in general school information, or if your child falls under any of the following categories, please click here. 
Children who are more than two years away from entering Kindergarten
Families who are interested in their child(ren) attending grades 1-8 for the next academic school year
Prospective parents who would like to receive school communication 
Please email admissions@saintmarys.us with any additional questions.
This is the online portal for all parents who wish to submit an application for their child(ren) to be considered for admission to St. Mary School.
To begin the online process please follow these steps:
Under the 'How to Apply Heading", click on Create An Account and complete all required fields.
Upon account creation, you will receive an email containing a verification link.
Once your email address has been verified, log in to your account and click Online Application, then log in with your Username and Password.
Click on Create a New Student Application and begin completing the application. You will then have the flexibility to log in and out of your account and access your open application.
A non-refundable fee of $75 must be submitted with each application - you will be prompted to pay after completing your application.
After submitting the application, you will be able to track your admissions status at the school by logging in to your account. In addition, you will be able to print the completed application, monitor when the school receives any applicable supplemental forms and, if necessary, reprint the forms.
If you have additional questions about the admission process, please contact admissions@saintmarys.us or call 215-923-7522.