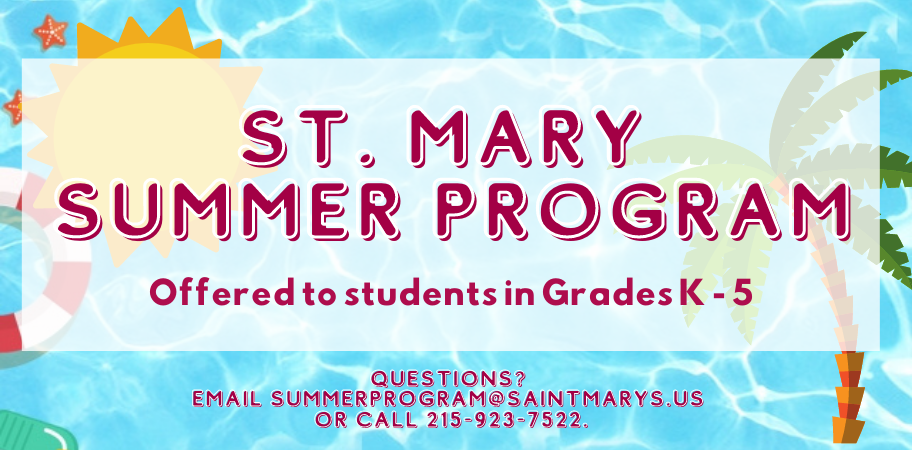 The Saint Mary Summer Program is a five-week program that runs from July 5 through August 5. It operates Monday through Friday from 8 am to 3 pm and serves St. Mary and non-St. Mary students who are entering kindergarten through fifth grade.
Athletic Activities include daily swimming at the Philadelphia Sports Club, and STEAM (Science, Technology, Engineering, Art, and Math). Campers will also enjoy a weekly field trip to local historical sites and other fun and stimulating outdoor activities. We are situated in the heart of Independence National Historical Park, allowing campers to explore historical educational sites.
Please stay tuned for Summer 2023 information.